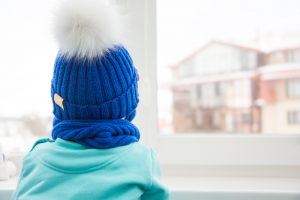 Today is Valentine's Day in Roanoke, but if the cold weather in our area has you feeling frosty in your Roanoke home, it may be hard to concentrate on those happy, romantic thoughts. While the calendar says that spring is around the corner, the cold temps are proving that winter is still here. If you need the best in furnace repairs and home heating repairs and installations, trust the Roanoke heating experts at Southern Trust Home Services to help keep you warm in your Roanoke home.
The Roanoke heating experts at Southern Trust Home Services are available for same day heating repairs in your Roanoke home and we also offer free estimates on new home heating systems. If you have noticed that your energy bills have been extremely high this winter and you are looking for ways to save money on your home heating costs in Roanoke, there are a few steps you can take to help with your Roanoke home energy efficiency.
Take Advantage of the Sun
On sunny days in Roanoke, open the curtains on the windows in your Roanoke home that face in a southerly direction to allow sunlight to heat your home. In addition, closing these curtains at night can help reduce the chill in your home when temperatures get lower.
Use a programmable thermostat
When you are home, setting your thermostat to the lowest comfortable setting will help you save money on your heating bills. When you are asleep or away from home, turn your thermostat lower for the time period that you are away to save up to 10 percent on your bills. An even better idea is to have a programmable thermostat installed by Southern Trust Home Services that will allow you to automatically control your home temperature.
Maintain your heating systems:
If you have a furnace or HVAC system in your Roanoke home, having regularly scheduled service from Southern Trust Home Services will help keep your Roanoke home heating system running smoothly, saving on energy use and lowering your heating bills. If your home heating system is older or not functioning properly, Southern Trust Home Services offers easy installation of the latest, energy efficient HVAC systems for your Roanoke home.
Spring time may be around the corner, but if you are cold in your Roanoke home today, you can count on the Roanoke heating experts at Southern Trust Home Services to help get the warm air flowing today. Call Southern Trust Home Services at 540-685-0106 to have our friendly, courteous heating experts assist you today!