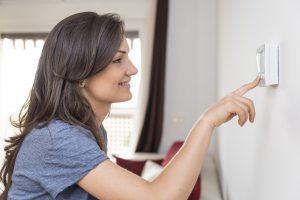 As the temperatures in Roanoke continue to plunge in January, your Roanoke home heating systems may be struggling to keep the temperature levels in your house comfortable. If you have noticed that your home isn't staying as warm as you might like, the Roanoke heating professionals at Southern Trust Home Services can help ensure that your family is comfortable as the mercury keeps dropping.
Regardless of the age of your Roanoke home heating system, there are certain steps that you can take to help your heating system keep up with demand. If you are notice these signs in your Roanoke home heating system, contact the Roanoke heating repair specialists at Southern Trust Home Services today.
Uneven heating in your home
Have you experienced warm temperatures in one room of your home while an adjacent room is significantly colder? Your Roanoke home heating system may be in dire need of repair or replacement when you notice these inefficiencies, which can be an indication of a larger issue.
Thermostat Issues
If your Roanoke home has older thermostats, the problem may not be with your heating system, but with the thermostats themselves. Older thermostats can give incorrect readings, which can lead to more pressure being put on your boiler to try and keep temperatures at their correct settings. If you are concerned that the thermostats in your Roanoke home may be the cause of your home heating issues, Southern Trust heating professionals can repair, replace and install new energy efficient thermostats that can help keep the temperatures in your home maintained correctly.
Filters and Registers
Filters in your home are designed to trap dust and other airborne particles to help with the quality of air in your home, but if they are not replaced regularly, they can cause your Roanoke home heating system to run much less efficiently, causing poor warm air circulation and raising your heating costs. Another cause of home heating inefficiency is air flow to the registers in your home; if they are not open or if there are items blocking the registers, your home heating system will not work as efficiently as necessary.
No one wants to be left without heat on the coldest winter nights in Roanoke. If you are having an issue with a lack of heat in your Roanoke area home, call Southern Trust Home Services at 540-685-0106 today for repairs of all brands and models of home heating systems with our same day Roanoke heating repair.