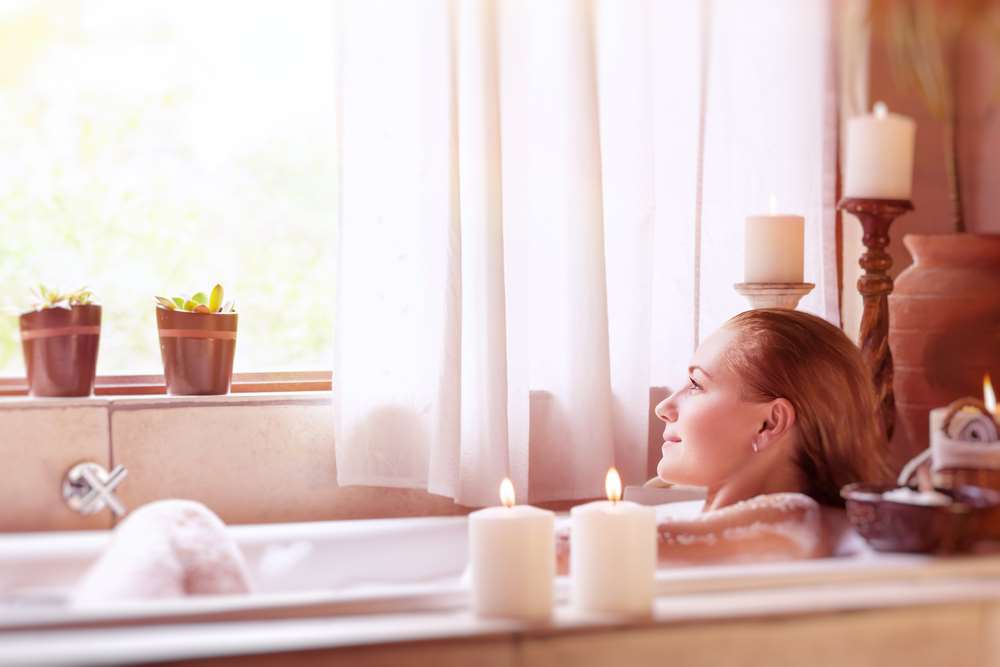 It's been a year since Southern Trust Home Services went full-bore on our bathroom remodeling services. We've brought dozens of Roanoke homeowners new and expanded bathrooms since August 2017.
We can wrangle up any design you want for the most intimate – and most used – room in your home, from comfy to funky. But if you are still on the fence about the ultimate design for your bath remodel, get off the fence and take a quick look at some current bathroom design trends we can bring to your new bathroom:
GO SOUTH: Conjure up the Mediterranean with traditional Portuguese and Spanish tiles. Old can meet new with modern metal features.
STAY TUNED: We can make way for a television or sound system in your bathroom for keeping up with current events or getting pumped up as you prepare for your day.
STOW IT: We can incorporate ample storage into your new bathroom. Be it for makeup, towels, lingerie or laundry, we can find you space you never knew you had.
WHITE IS RIGHT: The classic, sleek look of white tile never really goes out of style, and it can be easily paired with metallic or darker elements or grouts for a sophisticated, yet simple and airy look.
WET ROOMS: More homeowners are opting for combination shower/tub feature behind glass for easier cleaning and a smoother, more elegant look.
SHOWY SHOWERS: More people are opting for fully enclosed, standalone showers that feature multiple showerheads and space for cosmetics, shampoos, soaps and washcloths.
LIGHT IT UP: Long gone are the globe lights with a pull chain. We can fix up your fixtures with fancy chandeliers or modern track lighting or even consider the use of table lamps to stir up your lighting choices.
If you can dream it, we can build it. Contact us today us today about remodeling the bathroom in your Roanoke home. You deserve it.