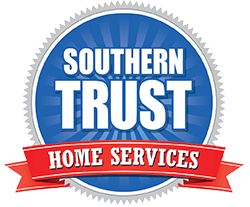 MEDIA CONTACT: 
Heather Ripley
Ripley PR
865-977-1973
hripley@ripleypr.com
FOR IMMEDIATE RELEASE
How to Prepare Your Home for the Summer Heat
Leading Roanoke HVAC, plumbing and electrical company, Southern Trust Home Services, offers tips to southern Virginia homeowners to better prepare their homes for the summer season
ROANOKE, Va. – May 9, 2018 – Southern Trust Home Services, a leading HVAC, plumbing and electrical company in Roanoke owned by Contractor Magazine's Contractor of the Year winner Ted Puzio, is offering summer preparation advice to southern Virginia homeowners.
"It was a brutal winter, with nor'easters, heavy precipitation and plenty of frozen pipes to deal with," Puzio said. "Now that summer is rapidly approaching, we want our southern Virginia neighbors to be well prepared for the heat and to know that following some easy, do-it-yourself tips can result in a much more comfortable season."
Puzio and the Southern Trust team offer the following four tips to prepare for warmer weather:
Check windows and door thresholds. 

Keeping hot air out in summer is just as important as sealing it in during the winter. Make sure that all windows are properly sealed, and take measures to re-caulk any that show signs of cracks and gaps around the perimeter. Check weather stripping and door thresholds as well. Weather stripping can get brittle and crack with time but is fortunately easy to replace. If a gap is noticed between the threshold and door, it can usually be fixed by simply readjusting the height of the threshold using two screws found on top.

Switch ceiling fans to counterclockwise rotation. 

Running a ceiling fan counterclockwise will push air down and create a wind-chill effect from the movement. Doing so will help keep comfort at optimum levels while not having to run the air conditioner as much.

Clear the areas around registers/vents.

 Sometimes as the furniture in the home is rearranged, registers can be blocked and forgotten about. Without adequate air flow throughout the home, the cooling unit can fail to operate properly, and the monthly energy bill will often reflect this inefficiency. Take the time to verify a clear space above and around each register or air vent, and if there are pets in the home or perhaps an abundance of dust, a deeper cleaning may be necessary to ensure an unobstructed air flow.

Schedule an HVAC tune-up.

 Since the air conditioner has been dormant for most of winter, unseen issues may have developed. The added strain of turning the unit on to cool down a home in the midst of summer heat can result in costly malfunctions and breakdowns. Having a professional perform a tune-up on the unit during the cooler spring weather can help avoid such a catastrophe. Tune-ups also involve cleaning the unit and replacing filters to ensure efficiency, and sometimes annual maintenance is actually required so as not to void the air conditioner manufacturer's warranty.
For more information about Southern Trust Home Services and how to minimize potential damage from lightning strikes, call 540-343-4348 or visit www.southerntrusthomeservices.com
About Southern Trust Home Services
Founded in 1995 as Southern State Electric, Southern Trust Home Services provides residential plumbing, electrical and HVAC services, including 24/7 emergency repairs, to homeowners in more than 60 cities throughout southern Virginia. Roanoke's first to offer a lifetime guarantee on all recommended repairs, Southern Trust Home Services staffs dedicated, certified, licensed and insured, drug and criminal background checked technicians who provide timely, same-day services for a variety of home repairs, installations, and maintenance. A Better Business Bureau accredited company since 2006, Southern Trust Home Services has financing available including 0 percent for 18 months, and Lifetime Repair Guarantee on stated repairs. To find out more, call 540-343-4348 or visit www.southerntrusthomeservices.com.
###