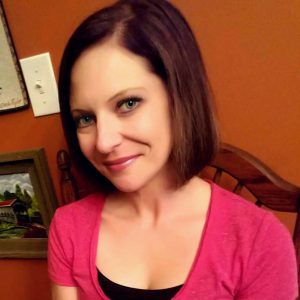 We are proud to announce the addition of Kristin Hasty to our team of home services professionals!
Kristin is our events manager. She was hired to help showcase our new bath services division and make sure Southern Trust is well represented at home shows across the Roanoke region.
She has experience in planning and scheduling and most recently worked at Boones Mill Baptist Church as an administrator. She hit the ground running Feb. 12, and Southern Trust is already booked at events through July. In addition to booking, Kristin will locate leads and manage brand ambassadors.
She said she was drawn to work for Southern Trust based on its reputation for integrity and treating employees well. "I wanted to work for a company where you are not just a number, and for a reputable company that's local." Kristin was surprised by the range of services offered by Southern Trust, from bath remodels to HVAC installation and maintenance. But she already loves the job and enjoys tapping her experience and passion for organization, scheduling and research. Kristin is impressed with Southern Trust's growth, goals, ethics and positive communication among employees.
Kristin is a graduate of Franklin County High School and her family has deep roots in the area. She likes the Roanoke area because of its natural beauty and bounty of outdoor activities, as well as the urban amenities available in downtown Roanoke and beyond.
She is a skilled photographer, and enjoys hiking with her dogs and fishing. She also enjoys "urban exploring," which entails visiting and photographing noteworthy abandoned urban buildings and structures.
"I am VERY happy with where the Lord has led me thus far," Kristin said. "I have a house, fur babies, great friends, family and a new career."
Contact us today for more information about Southern Trust and our bath division.