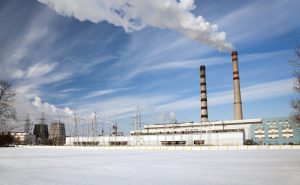 The New River Valley and Roanoke see a fair share of snow, ice and cold weather during the winter months.
When the snow starts flying on Peaks of Otter, there are steps you can take down below to stop the heat from running off with your money.
Here are some basic hacks from Southern Trust to keep your home nice and toasty in the winter after we've serviced your furnace, boiler or heat pump for the winter:
Open the blinds. During the day, cast open curtains, blinds and drapes to allow sunlight to enter your home. It's a surprisingly effective – and free – way to capture heat even in the depths of winter. Close them at night to retain heat.
Program the thermostat. Southern Trust can install a programmable thermostat to allow automatic heat adjustments. You can lower the thermostat during the day when you are away, and program it to turn the heat back on shortly before you arrive home from work. You can also program a lower temperature at night, and automatically raise the temperature before you wake up.
Seal up. Use spray foam, caulk or plastic sheeting to seal drafty windows and door frames. Make sure there is a layer of insulation on your basement ceiling, and ensure your attic is well-insulated to prevent heat from rising up and away from your home.
Close your flue. Heat rises rapidly and will find a way out of your home if you can. Make sure your fireplace or woodstove flue and damper are closed when not in use.
Bundle up. You can save substantial sums by simply lowering the thermostat a few degrees. It could be barely noticeable if you throw on a sweater or hoodie and wear slippers or socks. Use blankets and quilts to stay extra cozy and comfortable while watching television or reading.
Winter will be around for a while, but follow these simple steps and you can have money to burn come springtime. Contact us today or call 540-343-4348 for more energy-efficiency tips and to ensure your heat source is up to snuff for the chilly months ahead.