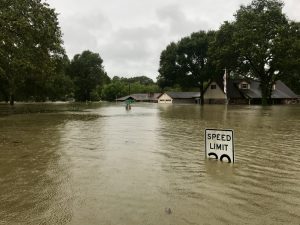 National Emergency Preparedness Month came this year at both a fortunate and disastrous time.
Hurricane Harvey set a rainfall record for the continental U.S. when it barreled ashore near Houston in late August, and floodwaters have yet to fully recede. Hurricane Irma followed close behind Harvey, devastating parts of the Caribbean before spreading damage and flooding across most of Florida. It was the first time the U.S. mainland experienced back-to-back category 4 hurricanes.
Southern Trust is keeping those affected by the disaster close to our hearts.
While a full-blown hurricane is not likely to retain its strength so far inland in the Roanoke area, the September observance reminded us of the need to be prepared for any number of disasters. We can help you prepare for the severe weather events that do strike the Roanoke area, like blizzards, severe thunderstorms and flooding. Here's how:
Visit our website or call (540) 707-0960 to disaster-proof your home. Remember, we are on call 24 hours a day, seven days a week to respond to any weather-related or home service needs. Stay safe.