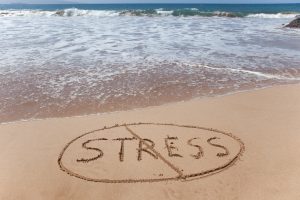 Planning a summer vacation can sometimes negate the very relaxation it promises.
There are the animals to board; the mail to stop; the papers to cancel; the out-of-office replies to program. There are also some important home-maintenance, HVAC, electrical and plumbing issues to keep in mind before you depart the Roanoke Valley, and Southern Trust Home Services can help you get where you need to be so you and your family can wing away without a second thought.
Having a checklist helps, and Southern Trust recommends one along these lines:
Clear your patio and other outside areas of any items that might become wind-borne should one of the Roanoke Valley's infamous thunderstorms strike while you're away.
Turn off the main water supply. The experts at Southern Trust can show you where your home's main shut-off valve is, and walk you through the steps of cutting your water supply. You don't want to come home to a sodden mess of a house because of a water-line break. You also don't want to get a $500 water bill if your irrigation system runs amok.
Speaking of water damage, if your sump pump fails while you're away during a gully-washer, your basement could become inundated. Southern Trust recommends having a sump pump with a battery backup. We can come and inspect your pump regardless to make sure it's working properly and won't quit when the chips are down and the water's up. One thing you can do to ensure it's working properly is to dump a bucket of water in the sump well and turn it on.
Turn up your thermostat in summer – but leave the air-conditioning on. This will keep humidity levels down, and if your home becomes a furnace on a hot summer day, it can warp wood floors and damage furniture. The HVAC experts at Southern Trust can make sure your AC is functioning properly – and fix it if it's not – to give you peace of mind while away, and make sure you don't return to a home that's hotter than the hinges of Hades.
Check your irrigation system and consider installing a pressure regulator. This will prevent a blowout among your begonias and a river through your roses that could lead to a massive water bill.
If you haven't had your electrical system inspected of late, what better time to make sure everything is up to standard? Enjoy your campfire without thoughts of a house fire back home.
Leave a house key with a trusted friend or neighbor – if trouble strikes, one of our technicians, on call 24 hours a day – can jump on the problem so you don't have to jump on a plane and cut your vacation short.
So take these simple steps to smooth your summer departure and travels. Southern Trust can help you enjoy that relaxing vacation you've earned and deserved. Call 540-685-0106 today to speak with one of the leading HVAC, plumbing and electrical experts in the Roanoke Valley.