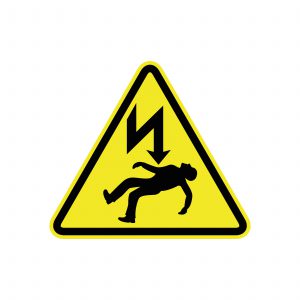 Danger could lurk within your home's electrical infrastructure. At least 140,000 fires per year are linked to electrical malfunction; some 400 people per year are electrocuted, according to some sources.
May is National Electrical Safety Month, and it marks a good time for a visit to your Roanoke-area home from a Southern Trust Home Services expert to ensure your home's electrical system is up to par – and up to code.
We have several ways we can make sure your electric system is safe and sound:
Southern Trust is available for prompt emergency responses to your home's electrical malfunctions. Rest assured we can dispatch on-call specialists to your home 365 days a year, 24 hours a day. When you need them, they'll arrive quickly with all the tools and components they need to address your problems.
Southern Trust technicians stay updated on the ever-evolving National Electric Code so they always know what to look for, whether you want your home system reviewed for general safety or the peace of mind that comes with knowing your home is fully up to standard. We can verify that panels, wiring and circuits are operating as they should.
Our experts can not only identify problems, they can fix them. They can give you a free estimate and make immediate repairs.
Unexpected power surges can strike at any time; sources range from your own utility provider to storms and appliances. The surges can fry computer hardware, and damage thermostats and appliances. Southern Trust technicians can professionally install a surge-protection system specifically designed to your home's needs. As with all our services, we'll provide a free estimate before starting work to protect all of your home's appliances and electrical systems.
Some older panel boards can't keep up with modern power demands, sometimes leading to electrical fires, or in the worst cases, electrocution. We'll make sure your panel board is up to snuff and make any necessary upgrades to ensure a safe and reliable flow of electricity to your home. We can also upgrade old fuse boxes to a modern circuit-breaker system to make sure you're not fumbling around in the dark with old-fashioned fuses to restart your electrical system.
No matter how up-to-date your electrical system may be, the Roanoke area is infamous for thunderstorms – and snowstorms – that can cut power to your home. Southern Trust's specialists can provide back-up generators to make sure you and your family are never left in the dark, or worse, left without the use of critical medical devices. We can provide information on the best available model to suit your needs.
Your family's safety is a priority for us, and we have the experience, the specialists and the expertise to get the job done – whatever your electrical needs. Contact us today at 540-685-0106 or visit our website for more information.
For fast service and expert solutions for your home's electrical, plumbing, heating & air needs across Roanoke, VA, you can rely on the experience and professionalism of Southern Trust Home Services. We're family owned and operated and have been providing our customers with service excellence for over 20 years.