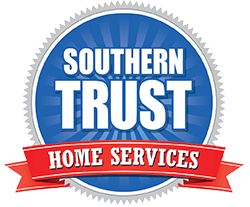 If you are tired of paying high electric bills, April is a great time to have an energy-efficient HVAC system installed in your Roanoke-area home. This will help you stay cool this summer — and warm next winter — at a fraction of the cost. You can also help the environment by replacing old systems that have to work harder to keep your house comfortable.
The benefits of having Southern Trust Home Services install your system include:
Cost Savings
You may think the cost of installing a new system is too high. New HVAC models, however, are more efficient than older models, which means you will save thousands of dollars over time. The savings from lower utility bills will pay for your new model within just a few years!
Better Home Value
Thinking about selling your home in the next few years? If you are, you will be able to get more money for your home if you have an energy-efficient HVAC system in place. Even if you aren't planning on moving soon, the value of your home will increase when you upgrade your system.
Comfort
Our seasons in Roanoke go from blistering heat in the summer to chilling cold in the winter. Installation of a new system will help keep your family comfortable in all types of weather, all year long. Newer systems can improve the quality of the air pumped into your home, helping everyone breathe easier.
Installing an energy-efficient HVAC system offers additional benefits beyond those listed here. If you want to extend the life of your existing system, we can help you with that, as well. If you are ready to upgrade or need a repair, call Southern Trust Home Services at 540-685-0106 so our friendly and courteous Roanoke experts can help you today.